Bulletin Board 2007
11/05/2007
Khin Shwe's house warming
We have caught Kyaw Lin who disappear quietly, at Khin Shwe's house warming and Phone Gyi Swann Kyway at his new apartment 32, 1st Fl, 24th St, Latha on 27th Oct.
I and Honey went early and met Sik Khin, Nay Lin Oo, Kyaw Lin, Saw Min Naing with his lady and two daughters. Khine Than, Khin Maung Htwe and Tin Tin Wai woke up late so that they came and washed the dishes only after we went back home.
We saw Khin Shwe, his wife Ma Cho and two lovely daughters very healthy and happy. I hope you can easily differentiate Khin shwe's family and Saw Min Naing's. We wished Khin Shwe to own more houses and to regrow hairs.
Yours,
Ma Myint

Saw Min Naing, Khin Shwe, Kyaw Lin, Sik Khin and Nay Lin Oo.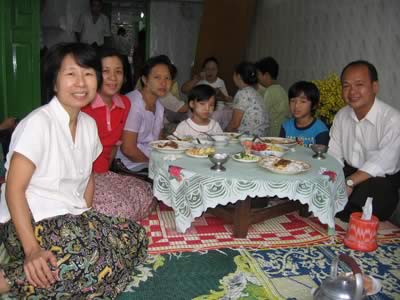 Ma Myint, Honey, Saw Min Naing & family.
Some kids graduated in July but some lost teeth. Please enjoy classmates' kids photos.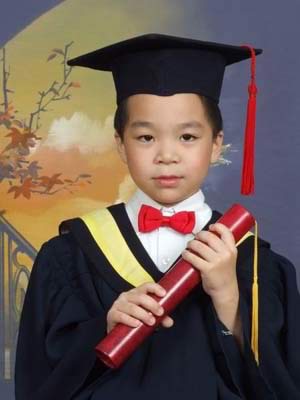 Sein Quan's son graduated.

Kyi Maung's son lost teeth.

Kyi Maung's daughter running around.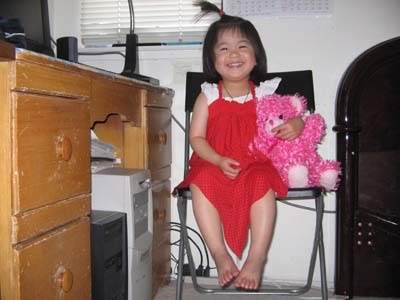 and with pink teddy bear.
07/04/2007
Middle East vacation
Happy July 4th everyone. Click the below link for amazing Middle East vacation photos.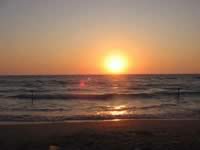 [Middle East photos]
05/30/2007
Shwe Tun Aung & family
Our classmate Ah-Shwe (Shwe Tun Aung) and his wife Dr. Ei Ei Min got a baby on the 4 May 2007 (Friday) morning 8:58 am. It was the day when Yangon had the heaviest rain (record high rain fall in the past 40 years).
The baby was 7lb 6 oz at birth and they call her "Thant Rati Aung". The family is vey happy and are alright.

Shwe Tun Aung family photo.

Shwe Tun Aung with Kyi Lwin Oo and wives.
Shwe Tun Aung's wife Ei Ei Min gave birth to a baby girl on Friday, 4 May 2007. Both mother and baby are doing well. Father is doing well too and seemed elated. She weighs about 7 lb 6 oz and healthy. Congratulation to Shwe Tun Aung and family.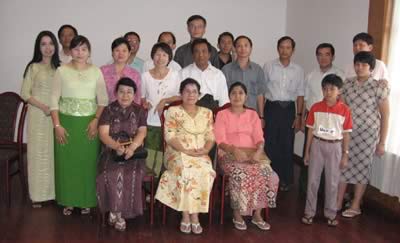 Hello again,
The visitor in turn is Win Myint (Ah Shay Gyi) from Portland. Win Pu and Khine Than got 10% discount platinum member card from Khin Khin Yee since last time gathering. So this time we arranged our gathering lunch at Khin Khin Yee's Royal Garden Restaurant on 7th January. Win Pu and his wife Ma Khine (who recently rewarded as Thiha Thudama Theingi on Independence day) treated all of us.
Both attractivity of Win Myint and organizing capability of Win Pu are so amazing that you can see so many long time no see faces. San San Yee (lady boss of famous Aung Thapyay trading and niece of Win Myint), our great physician Thet Khine Win, Aung Thura, Win Lwin, Win Thein and Khin Shwe who all are GP Kings, research couple Win Maw Tun and Hlaing Myat Thu were organized by Win Pu.
Physician Daw Win Win Myint (previous lecturer of both Win Myints) and her friends came to congratulate them. Sid Naing met us for a while while Thidar Aung and her family also greeted Win Myint and we took group photo.
Khine Than got late and back early because his Nwe Mar (OG posted at Pathein) arrived back Yangon on leave and he had to show his face to in-laws. Director Min Wai Latt came together with Khine Than and was left behind.
Our sharing of own experiences, suffering and feelings last upto 4PM so that no visitor left in the restaurant and the staffs cannot bare the generator cost. They let us chatting without air-con and lighting. Only at that time we remember to go back home and say good bye.
Yours,
Aye Aye Myint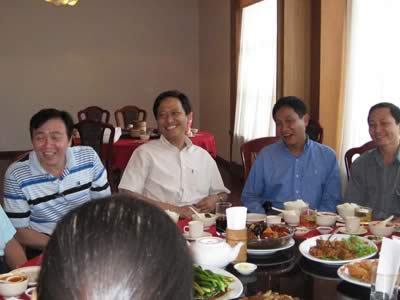 Min Wai Latt, Thet Khine Win, Khine Than and Win Lwin.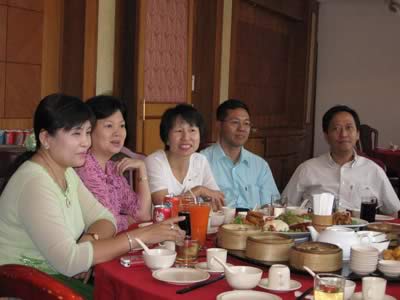 Thidar Aung, San San Yee, Aye Aye Myint, Aung Thura and Thet Khine Win.
We all know now Khin Khin Yee is the boss. Thank you very much Khin Khin Yee for wonderful lunch in Yangon gathering.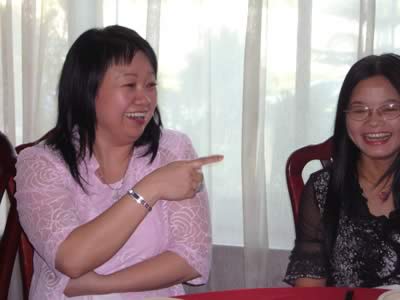 Please see reunion page for all details.
Merry Christmas and Happy New Year wishes from Aung Khine and family.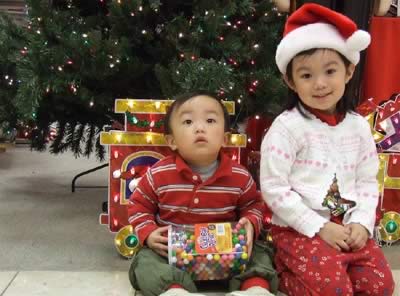 Sandi & Henry sending you holiday wishes